Range Rover Trackers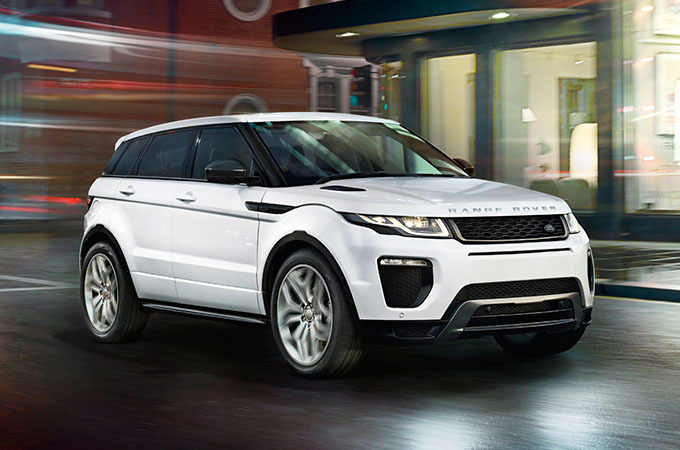 Call VehicleTrackingTech if you are looking for a top quality, reliable and budget friendly manufacturer recommended Range Rover tracker.
Investing in a good quality vehicle tracker is as important as investing in a dependable and high performance car. When you have a vehicle like the luxury and expensive Range Rover, it is important to go for a manufacturer recommended tracking system that gives you a complete overview of its accurate location and lets you track and recover it quickly in case it's every stolen.
Trafficmaster Trackstar – Recommended by Range Rover Tracker in the UK
Trafficmaster Trackstar offers Thatcham certified category 5 and category 6 tracking devices for Range Rovers, which come with an array of features for unmatched control and security.
Covert and powerful, Range Rover Trackstar is a Thatcham Category 6 tracking device that locates your car accurately through the latest GPS and GSM technology in case it's ever stolen. The device comes with a web interface and a mobile app that give an overview of location, mileage, journey information, security alerts and much more. You can also control what areas the Range Rover goes in through geo-fencing. There is a built-in motion sensor and backup battery installed as well. Major insurance providers approve it, so you may be entitled to discounts as well if you get Trafficmaster installed by our engineers at VehicleTrackingTech.
Range Rover Trackstar Advance is also a Thatcham Category 6 tracking system that has all the features of a regular Trackstar plus automatic driver identification tags. If anyone gets access to the keys but starts the Range Rover without this authenticated tag, you'll get a security alert and can notify the police.
Range Rover Trackstar Cat 5 is the Thatcham Category 5 tracking device by Trafficmaster and has all of the above mentioned benefits plus driver ID tags, automatic system arming, and more advanced and powerful features.
Check out the full range of features for all Trafficmaster Trackstar tracking devices in the UK here.
Or, call us at 01274 733 633 and one of our team members will give you a detailed overview of the advantages of these Range Rover Trackers and how accurate they are in securing your vehicle against thieves.
Protect your Land Rover or Range Rover with the Land Rover Trackstar vehicle tracker from Trafficmaster, as recommended by Land Rover dealerships.

Land Rover Trackstar is a Thatcham CAT 6 covert electronic device installed in your vehicle. It utilizes state-of-the-art technology, such as GPS, GSM and a unique integrated motion detector in order to accurately locate your Land Rover or Range Rover.

£215.00

(fully fitted, inc VAT)

Land Rover Trackstar Advance is a Thatcham Category 6 Land Rover and Range Rover tracker with driver recognition tags as well as all the features found on the standard Trackstar. The Land Rover Trackstar Advance unit creates an alarm to the Trackstar Control Team if an unauthorized person attempts to start the vehicle.

Trafficmaster trackers are recommended by all Land Rover and Range Rover dealerships.

If you have an Electric or Hybrid car, please contact us at 01274 733 633

£599.00

(fully fitted, inc VAT)

The Land Rover Trackstar Cat 5 incorporates state of the art vehicle tracking with the added benefit of a Driver Authentication Device. If the device detects that an unauthorized person is driving your Land Rover or Range Rover, the Control Centre is alerted.

The Land Rover Trackstar CAT5 is Thatcham Category 5 accredited and represents the best possible protection for your Land Rover or Range Rover.

If you have an Electric or Hybrid car, please contact us at 01274 733 633

£699.00

(fully fitted, inc VAT)